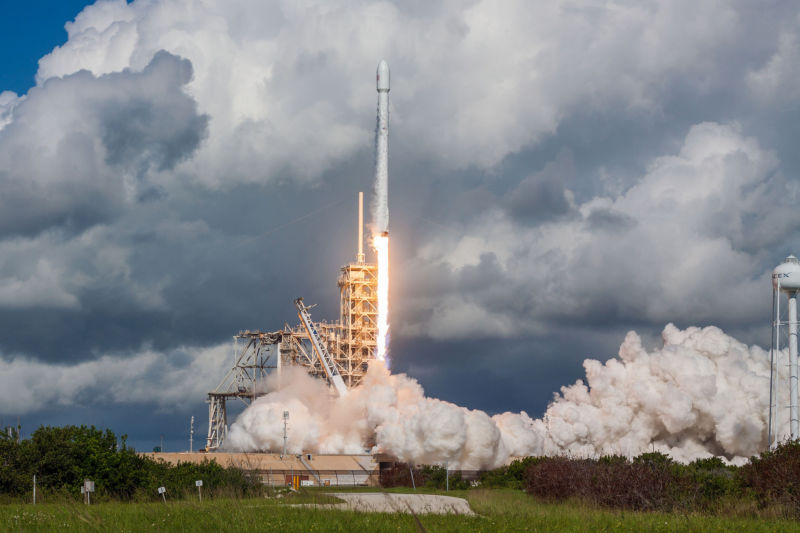 SES-12, a communication satellite today roared into space from Cape Canavera on-board SpaceX Falcon 9 rocket. Weather officials said this is from a weak surface front that will be bring west-southwest winds during the launch window.
The 229-foot-tall (70-meter) rocket took off at 12:45 a.m. EDT (0445 GMT) Monday from Cape Canaveral's Complex 40 launch pad, and headed east over the Atlantic Ocean.
Payer traveled from SES headquarters in Luxembourg to watch the launch of his company's SES-12 satellite.
This flight will use Falcon 9 first stage rocket that first launched the US Air Force's X-37B Orbital Test Vehicle on its fifth mission, last September.
SpaceX will not launch a pair of space tourists around the moon this year as previously announced but sometime in mid-2018 or later.
Musk also wants to reuse the two-stage Falon 9's upper stage and its payload fairing - the nose cone that protects satellites during launch.
The SES-12 spacecraft was built by Airbus Defence and Space and will deliver high-speed data across Asia and the Pacific.
If you're up late Sunday night, or early Monday morning, the webcast below should begin about 15 minutes before the anticipated launch time.