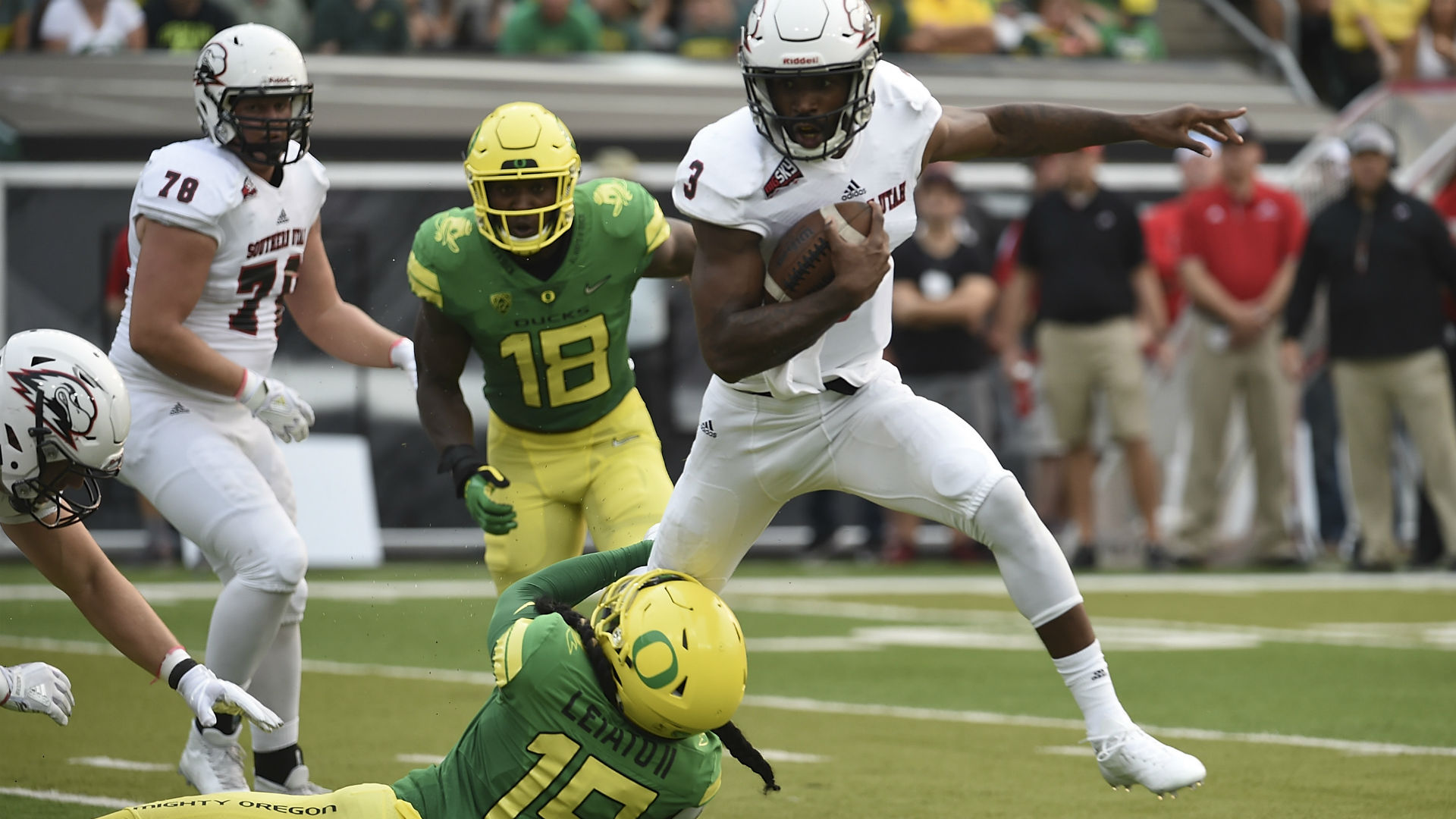 Eugene police say a woman found a dead body on a gravel path after a suspected drunk driver crashed his auto into heavy brush Friday morning. Officers have not released the names of the driver or passenger.
Former Oregon linebacker Fotu Leiato was found dead hours after the accident, according to a report from KEZI ABC News.
The rollover crash had occurred the day before, but the alleged driver of the auto, Pedro Chavarin Jr., told police he was alone at the time, according to local ABC affiliate KEZI. Chavarin told police he was the only occupant of the vehicle, but a woman walking in the area discovered Leiato's body.
Springfield, Ore. - At 2:31 this morning, June 15, police responded to a reported a single-vehicle roll-over crash at Martin Luther King Jr.
McLaughlin says the suspect has so far only been cited for drunken driving.
Leiato was a member of the Oregon Football team for three seasons finding moderate success entering his Senior Season, but off the field issues cost him a spot on the team. The driver was taken to the hospital, where he was charged with DUII - driving under the influence of intoxicants. In that incident, Leiato was accused of damaging and removing a parking boot from his vehicle.
In January, he was hit with a misdemeanor trespassing charge. He had seven tackles as a freshman in 2015, 16 tackles as a sophomore in 2016 and 14 tackles as a junior.
"We are saddened to learn of the passing of Fotu, and our thoughts are with his family and friends at this time".