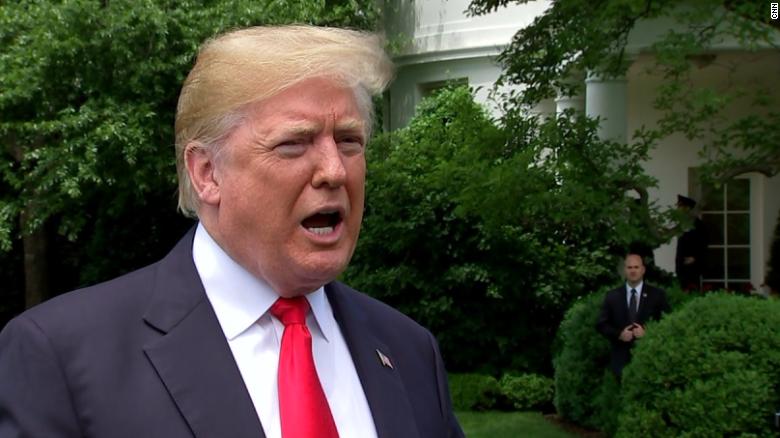 Trump's comments come after the Department of Justice (DOJ) Office of the Inspector General released a long-anticipated report Thursday about the FBI's handling of the investigation into Hillary Clinton's use of a private email server while she was secretary of state.
MSNBC's Rachel Maddow on Thursday night zeroed in on a key fact about former FBI Director James Comey's investigation of Hillary Clinton's emails that has gone largely overlooked in the new Department of Justice inspector general report.
The report showed that Comey was "insubordinate" with his decision to publicly about decisions regarding the investigation, and criticized him for feeling the need to go outside protocol with regards to the Clinton probe, but apparently having a different standard regarding the investigation of Trump campaign ties to Russian interference with the 2016 election.
Beyond delving into Comey's conduct, the watchdog report addressed other topics, including anti-Trump text messages exchanged between Federal Bureau of Investigation agent Peter Strzok and former Federal Bureau of Investigation lawyer Lisa Page.
President Donald Trump applauded a review of how the FBI investigated Democratic presidential candidate Hillary Clinton Friday while calling its conclusion flawed.
After calling the email investigation a "total fix" for Clinton, Giuliani went on in the interview to say that Strzok's involvement with that and Mueller's probe shows the FBI is rife with corruption. "We'll stop it", Strzok replied.
He added that the FBI's actions during the election were "a disgrace".
The FBI leadership waited almost a month after receiving initial information about the laptop to reopen the investigation and notifying Congress about it, the IG report shows.
Comey told investigators he used his laptop and personal email when he needed "to word process an unclassified [document] that was going to be disseminated broadly", like a speech or an email to the whole organization, according to the report. While Republicans blasted his initial decision to exonerate Clinton, Democrats blamed the former FBI director for costing them the presidential election by reopening the investigation so close to the election.
The report found no "documentary or testimonial evidence" that the lovebirds' political bias had directly affected their work, but conceded that "the conduct by these employees cast a cloud over the entire FBI investigation".
Comey concealed from the Justice Department his plans to make a public announcement until the morning he did so, even though such statements are normally handled by the Justice Department, if at all, the report says. Referring to the Mueller investigation, he stated the high-ranking FBI agent and former FBI attorney "started the disgraceful Witch Hunt against so many innocent people".
"Department ethics rules", the report said.
This is a play on a response that one often heard during the course of the 2016 campaign whenever an argument made about why Donald Trump should not be President. Still, the report found the FBI's actions did not reflect any bias suggested in those texts.