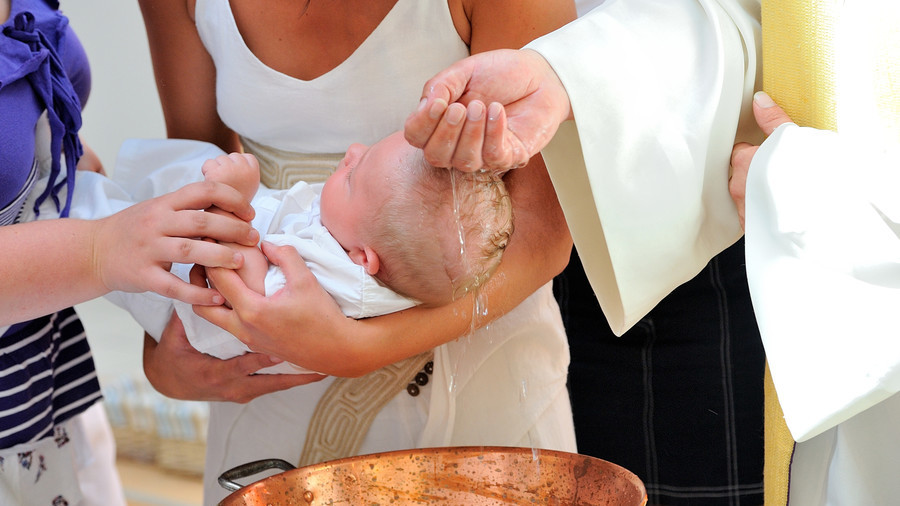 Another one said: "Who wants to fund me a trip so I can go slap him!"
It's not yet clear exactly where and when the incident captured in the video took place. "Here. And then, we are going to embrace the little guy, because he will have become a little more Christian".
According to a video by Dailymail UK, the clergyman hit the child in the face with his left hand after he lost his temper when the child would not stop crying during the ceremony. I'll scream louder than you, okay?
A couple presumed to be the parents is heard gasping at this in the video.
The user captioned the clip saying, "This happened today in France, I'm really shocked".
Another outraged user wrote, "It's supposed to be a speech about how this child is joining the community through his baptism and he clocks the poor kid in the middle of it".
The priest who pastors in a remote rural community of Itipo of DR Congo, returned to his parish on Friday, June 8, after recovering from the illness.
"He does not slap the baby, the hand just bounces with a touch, not a slap force", another claimed.
The video shows the man vigorously dunking the small child into the water before being handed back to seemingly unperturbed parents.
Internet users are confused, anxious and appalled at the priest's actions, with one person writing, "That was uncalled for".
The shocked congregation can be heard to gasp at the strike from the priest and the scene that was unravelling in front of them.