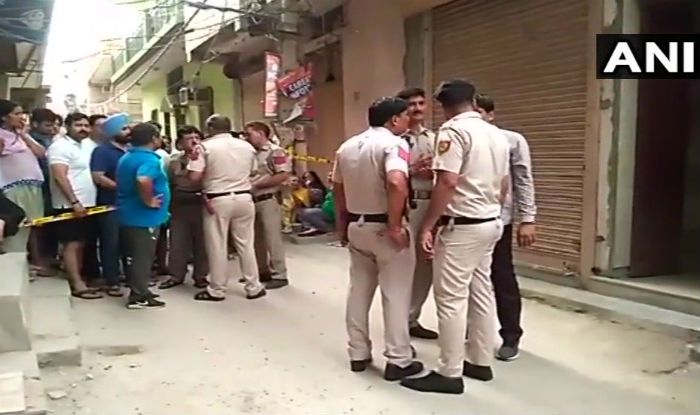 No suicide note has been recovered yet.
Ten of the bodies were found hanging from the ceiling, while a 70-year-old woman was found dead on the floor of the house, Mr Kumar said.
"Bodies of 7 women and 4 men including three teenagers have been found".
The initial probe revealed the family is of 11 members out of which 10 bodies were found hanging on an overhead wire mesh and the aged mother's body was found lying on the ground.
According to media reports, the family migrated to the capital from the northwestern state of Rajasthan about two decades ago and police were trying to get in touch with relatives there.
A team of Delhi police was at the spot and investigating the case.
The dead include seven women. The family was taken to a hospital where they were declared brought dead.
A neighbor of the family said they couldn't have committed suicide, New Delhi Television reported.
Their grocery shop on the ground floor of their double-storey home would open by 6 am in the morning.
'In a video posted on Twitter by Kejriwal's ruling party, the neighbors are heard telling Kejriwal that the family was busy with wedding preparations. He raised an alarm and people then called the police.
The entire area has been cordoned off.
Police are questioning neighbours and scanning CCTV footage in the area for leads.