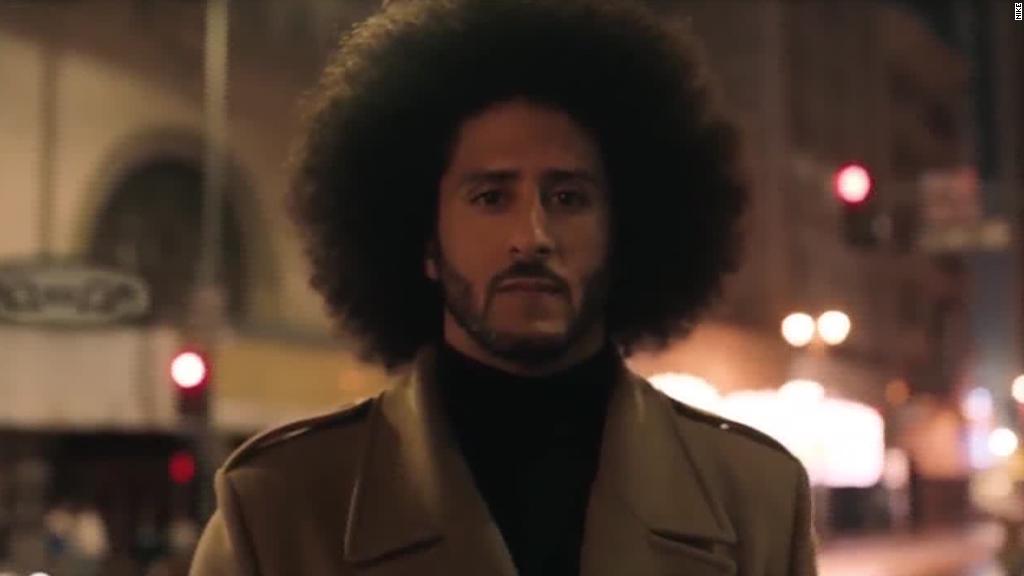 What's your reaction to Colin Kaepernick becoming the new face of Nike's Just Do It campaign?
Nike signed Kaepernick to an endorsement deal in 2011 and has maintained that contract since then, ESPN reported. Despite the backlash, Nike reported a 31-percent increase in online sales over Labor Day weekend compared to the same period past year.
"There was speculation that the Nike/Kaepernick campaign would lead to a drop in sales, but our data over the last week does not support that theory", said Hetal Pandya, co-founder of Edison Trends. According to Market reports, online sales have increased.
By supporting Kaepernick, Nike has entered the political fray many sport brands might have avoided for fear of alienating some customers.
Nike stock is also up 53 percent over the last year, and 135 percent over the last 5 years.
The 2018 National Football League season got started Thursday night with a low-scoring battle between last year's Super Bowl winners the Philadelphia Eagles and the visiting Atlanta Falcons. Others argued the backlash and calls for a Nike boycott showed how debate has morphed beyond how to react to athletes trying to highlight issues like racial inequality and police shootings of unarmed minorities. At the end of the day, this is all about everyone being treated equally and standing up to an issue that we have in the African American male community - which is the abuse that we've taken from our justice system.
"We believe Colin is one of the most inspirational athletes of this generation, who has leveraged the power of sport to help move the world forward", Gino Fisanotti, Nike's vice president of brand for North America, told ESPN. In Kaepernick's case, this has meant being ostracized from the NFL.
Miami Dolphins wide receivers Kenny Stills and Albert Wilson knelt near the team bench during the National Anthem ahead of the team's season opener on Sunday.
Actually, I think Kaepernick was displaying a healthy respect for the flag and all that it stands for, which includes the right to express an opinion in the face of fervent opposition. "I honor our national anthem".