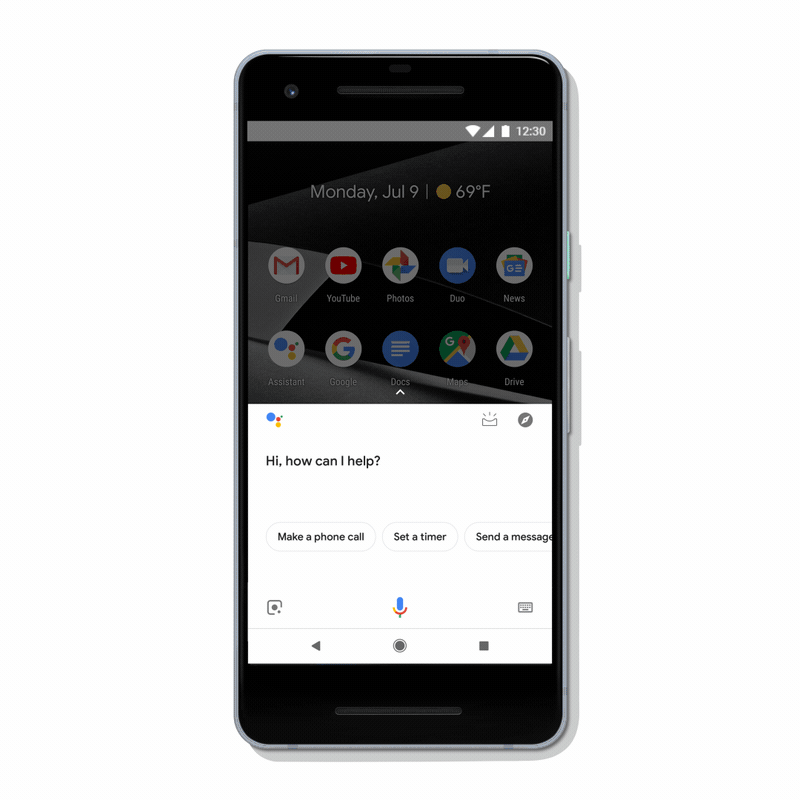 Meanwhile, Google is now allowing developers to build their own visual Assistant experiences. Assuming the user has an Android phone, the redesigned Google Assistant also provides easier access to the user's daily overview.
With a few days to go until the Pixel 3 press conference, Google on Wednesday announced a massive Google Assistant makeover which will bring users a touch-friendlier, richer user interface, as well as a bunch of interesting features, including voice authentication and voice support for digital purchases. Google says that "with Google, Sign-In users can even just use their voice to login and link accounts on smart speakers with the Assistant".
For starters, buttons, images, text, and other on-screen Assistant elements have all been scaled up for easier viewing and tapping.
Want more posts like this delivered to your inbox? You can now use a simple slider to change the volume of your smart speaker or the amount of light coming from your dimmable lamp. The timing is not coincidental; the Pixel 3 arrives next week and is expected to usher in the best of Google in both hardware and software.
An interactive messaging interface so you can use your fingers to add a comma, change a word or make any other quick edits as you compose messages.
Overall, the Google Assistant redesign is focused on making it easier to interact with Assistant using both your voice and your hands.
Developers and brands now have tools to take full advantage of the phone screen. The assistant will show curated information based on the time of day and your recent interactions with the Assistant when you swipe up.
Starbucks has already integrated this feature into its Assistant experience to give users access to their rewards account, a move that has reportedly doubled its conversion rate. Developers and brands can start putting Assistant and its custom results to work for them.