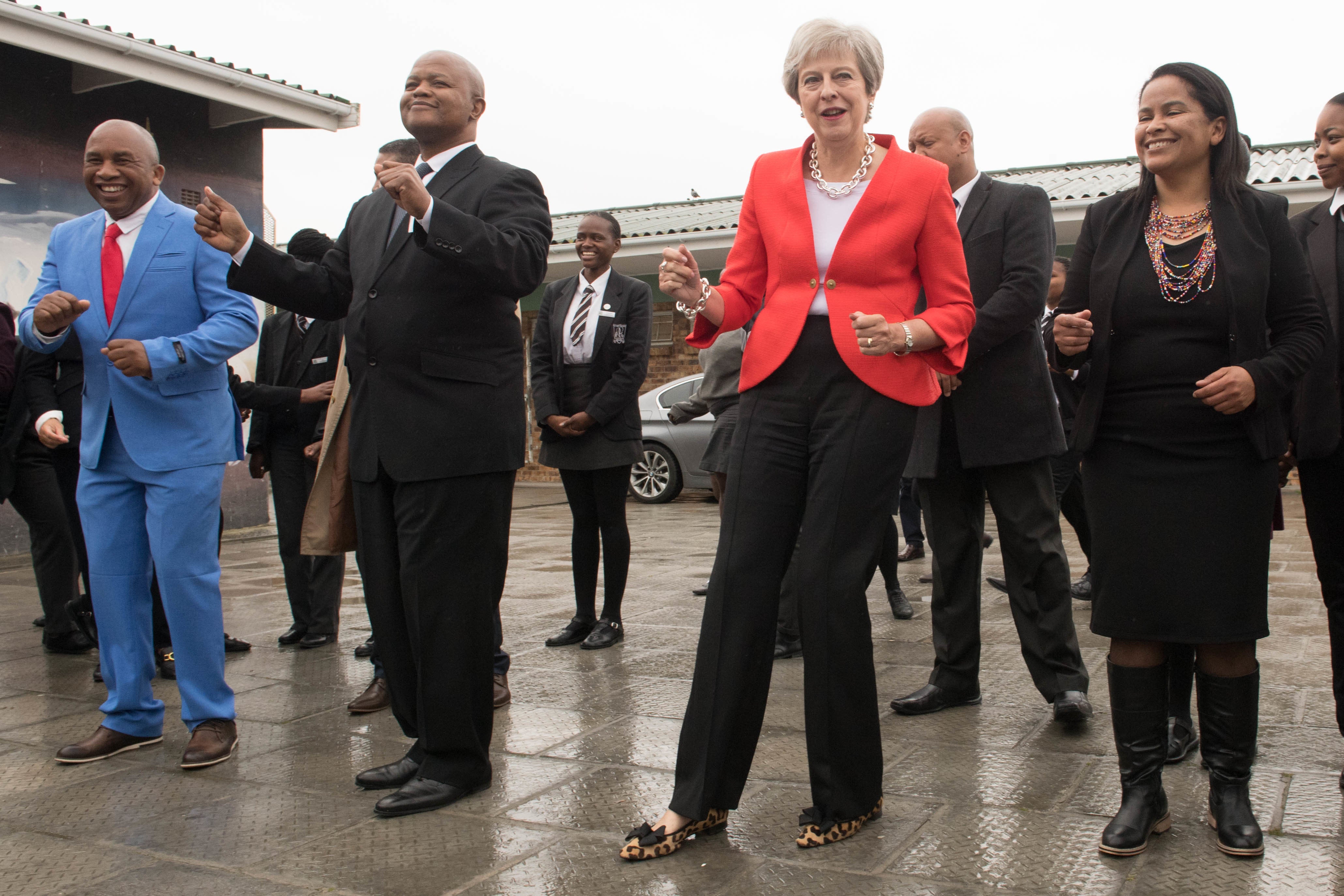 Ms May has shown little sign of moving away from her so-called Chequers plan, but after trying to display unity over Brexit at her party's annual conference in the city of Birmingham, Mr Johnson looked to have shattered those attempts.
Reacting to Mr Johnson's speech, former Brexit minister Steve Baker said he was "very proud to be there to listen to it".
The former foreign secretary's flying visit to Birmingham comes after he publicly branded Theresa May's Brexit plans "deranged" and then appeared to mock her by being photographed running through a wheatfield. And we have a guarantee for the people of Northern Ireland and we are upholding that.
The former Mayor of London, Johnson, had previously called Mrs May's Brexit plan "deranged" and "preposterous" as he proposed building a bridge between the United Kingdom and Ireland.
"I think he really set the right tone, I was anxious he would be divisive and speak against the Prime Minister". "I voted Brexit because I had faith in my country and wanted sovereignty, and he answered that question".
She said the onus was on the European Union to come forward with detailed explanations of its concerns, along with counter-proposals for discussion.
The prime minister hinted at a possible compromise on how to keep the land border with Ireland open after Brexit, a key sticking point in the European Union talks, on which London is due to publish new plans shortly.
"And that means, instead of aping Corbyn, we have to take our basic Conservative ideas and fit them to the problems of today".
He said: "Building a bridge between mainland Britain and Ireland, the latest intervention of Boris Johnson, who normally burns bridges instead of building them".
"I think the whole country will be listening and the whole country will be saying here is a guy that was deeply involved in securing Brexit in the first place who is basically saying that Chequers is a constitutional outrage, and it is".
"That is that Jeremy Corbyn is to wealth creation what Diane Abbott is to mathematics".
Scottish Conservative leader Ruth Davidson called for "a period of silence" from Mr Johnson, pointing out that he had given his endorsement when in Government to Brexit policies he was now criticising.
Responding to Johnson's claims she doesn't believe in Brexit, Mrs May suggested her Chequers plan is the only option that will "get a really good" deal with the EU.
He told the paper: "If President Macron thinks... we will come crawling back desperate to rejoin the club in a few years' time... it is a profound misreading of our character".
"There are one or two things Boris said that I'm cross about".
In a rhetorical flourish, he said the Chequers Plan would result in the equivalent of Britain being "paraded in manacles down the Rue de la Loi [in Brussels] like Caractacus".
"We are capable of managing this through".
May's team had hoped the conference would hand her a platform to revitalize a pledge she made when she became prime minister in 2016 to help those people who are "just about managing" and try to steal the initiative from Labour.
The money raised would go towards measures to tackle rough sleeping.
But while Mr Johnson sought to sell his political vision to the audience, it was Brexit that took up the bulk of his speech.
"We want to capture that spirit for a new generation, celebrate our nation's diversity and talent, and mark this moment of national renewal with a once-in-a-generation celebration".
She met her husband Philip, a banker, at Oxford after reportedly being introduced by future Pakistan premier Benazir Bhutto.