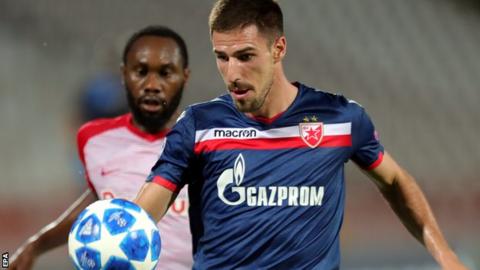 The "Egyptian King" was the star of a 4-0 rout of Serbian side in Liverpool's Champions League Group C victory, netting two goals either side of half time, the first to double the lead after a Roberto Firmino opener, then from the spot before Sadio Mane added afourth ten minutes from time.
"I'm just going there for a football game and it's not about politics - it's about football". Mohamed Salah's goal kept the team on pace with Manchester City atop the Premier League standings. You shouldn't be constantly be thinking about how you can score again.
Summer signing Fabinho also impressed at Anfield on Wednesday in what was just his second start for Liverpool following his €50 million move from Monaco.
"The Champions League is not necessarily a hard campaign until the latter stages in April or May when it gets a little bit full on, but in these early group stages I don't think it's a problem at all". It's an exceptional number, hopefully he can continue.
Coach Juergen Klopp said he hoped that such talk would now end. "What's the next record he can reach?" he said with a grin.
"You can not win a game 4-0 if most of the things are not really good and tonight most of the things were really good".
The smattering of Red Star fans at Anfield, defying the UEFA ban on the club's travelling support, jeered the midfielder whenever he touched the ball and a much more hostile reception would be likely for him in the return game on Nov.6.
He caused a storm along with Switzerland team-mate Granit Xhaka when they both celebrated goals against Serbia at the World Cup in Russian Federation by making an Albanian nationalist eagle symbol with their hands.
"You score a goal in the Champions league, he should be happy, it's nearly like - I don't know, what is it?"
Liverpool boss Klopp will consider the matter in the coming days, saying: "So far I didn't think about it so maybe it makes sense that I first think before I speak".