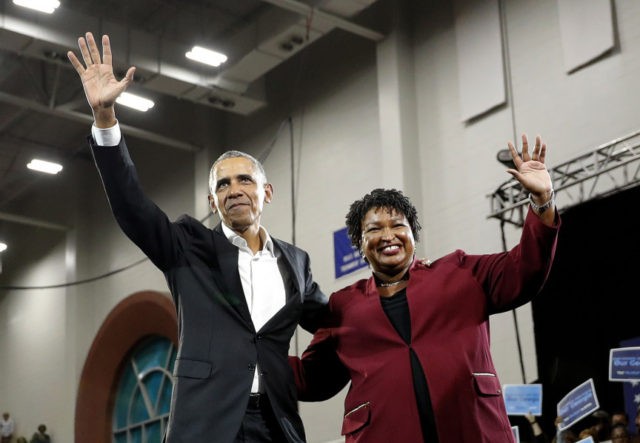 Some 600,000 ballots that remain uncounted Wednesday are leaving the race for U.S. Senate and the state schools chief up in the air - along with possibly some legislative races - perhaps for days.
For Democrat Kyrsten Sinema and Republican Martha McSally, Tuesday night was supposed to mark the end of a hard-fought battle that tested vastly different visions for the nation.
Arizona's knock-down, all-out Senate race is heading into overtime, as a neck-and-neck contest between two congresswomen collides with Arizona's sometimes glacial vote-counting procedures.
Sinema's lead comes after roughly 127,000 votes in Maricopa County - the state's most populous county, which includes Phoenix - were counted Thursday.
This election featured heavy statewide turnout of about 60 percent, more in line with a presidential election than a midterm - part of the reason county registrars were overloaded with uncounted ballots.
The problem, however, was that early voting in Arizona started on October 10, meaning that not only could voters have cast their mailed ballots for the first 20 days of the voting period, but also that Green's name would still be listed on mailed ballots and the day-of ballots at polling stations through the close of the election.
In the complaint, lawyers for the Republicans claimed that the lawsuit was meant to ensure counties are following a uniform tabulation process on early ballots. He said "late early" ballots, which don't get counted on Election Day, now are undergoing a signature-verification process. If county recorders have issues verifying signatures they are allowed to ask voters to verify their identity. But many ballots known as "late earlies" arrive in the mail on Election Day, in the few days leading up to it or are hand delivered by the voters themselves. However, as I explained here, that vote total still did not include an estimate 650,000 outstanding votes that had yet to be counted.
A hearing is scheduled for Friday in Maricopa County Superior Court, Eric Spencer, elections director for the Secretary of State, told the Republic.
Sinema faced no real opposition in the Democratic primary and had months to define herself as a nonpartisan, problem-solving centrist on the airwaves while her allies slammed McSally with attack ads over the Republican's health care vote. "There are a lot of outstanding ballots - especially those mailed-in - and a lot of reasons to feel good!"
That leaves the contentious Senate race a cliffhanger in what's otherwise shaping up to be another banner Arizona year for Republicans.
Republican Gov. Doug Ducey was easily re-elected over a challenge from Democrat David Garcia, a college education professor.
The picture was more mixed in Congress, where Democrat Ann Kirkpatrick was elected to the Tucson-area swing district seat vacated by McSally.
Five percent are still undecided about their vote in the Senate race.
Green ran as the Green Party candidate but dropped out on November 1, five days before Election Day - and endorsed Sinema.