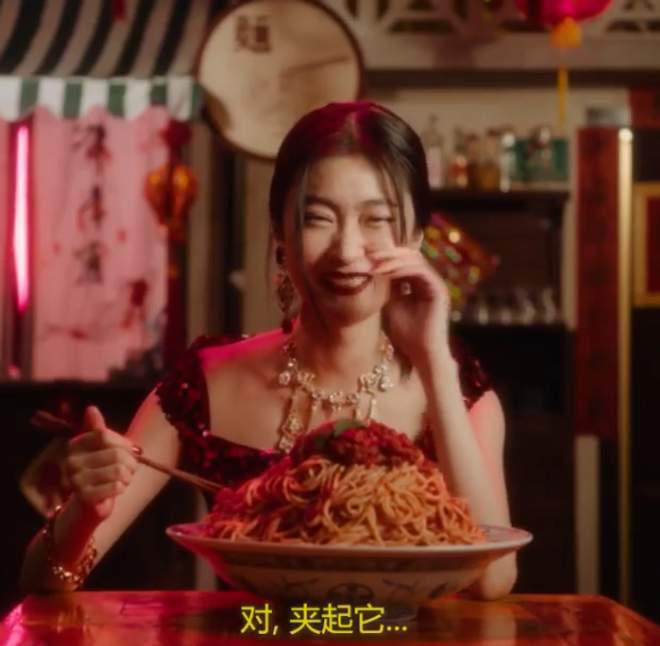 In the wake of Dolce & Gabbana canceling its big Shanghai show following an extremely ill-conceived ad campaign, a hilarious parody of the brand's offensive video advertisements has hit Chinese social media. D&G suffered another huge blow as Chinese e-commerce portals such as Taobao.com, JD.com, Alibaba's Tmall, Suning.com, Ymatou.com, VIP.com and Kaola all removed D&G products as searches on these sites produced no results, just before the Black Friday online shopping bonanza was about to begin in China. The boycott spread to foreign sites, with Richemont's Yoox Net-A-Porter removing the brand's items from its Chinese and Hong Kong portals.
A video campaign of the brand featured a Chinese woman struggling to eat pizza and pasta with chopsticks as a narrator gives eating lessons.
The controversy compounded when screenshots of Stefano Gabbana's private Instagram insulted China calling it "China Ignorant Dirty Smelling Mafia" and used the poop emoji to describe the country.
Chinese social media users were unconvinced by the latest apology, with the video garnering over 100,000 comments some three hours after it was posted.
While Gabbana later claimed his Instagram account and the official D&G Instagram account had been hacked, the backlash from Chinese celebrities, modelling agencies, government authorities and consumers has been swift.
"I am really happy Chinese people are standing up to the discrimination and as money is what these brands want the most from us, we should choose wisely who we give our money to!" said another. "We would like to teach you to respect the difference of culture" one user commented.
The brand said they have "nothing but respect for China and the people of China", and that they were investigating the events.
It's not the first time Dolce & Gabbana has drawn controversy.
The challenge for D&G is that it's not a multinational giant but a closely held Italian business run by its two founders - Gabbana and Domenico Dolce.
It is not the first time Dolce & Gabbana has drawn fire in China.A series of advertisements past year prompted criticism and debate among social media users saying they only showed the grungy side of Chinese life. Dolce & Gabbana have already removed the videos from their Chinese social media channels, but not Instagram.
While there is no word yet as to the outcome of the incident for Dolce & Gabbana, it's worth noting the considerable online reach of these Chinese celebrities.
"It's not convincing enough to shift the blame to hacking", said a public relations specialist who requested anonymity.
It was reported that around 5,000 global guests had been invited to the show, which was supposed to be the biggest not only in the brand's history, but the biggest among any other foreign competitors' shows in China. We've have visited it and seen many of its cities.