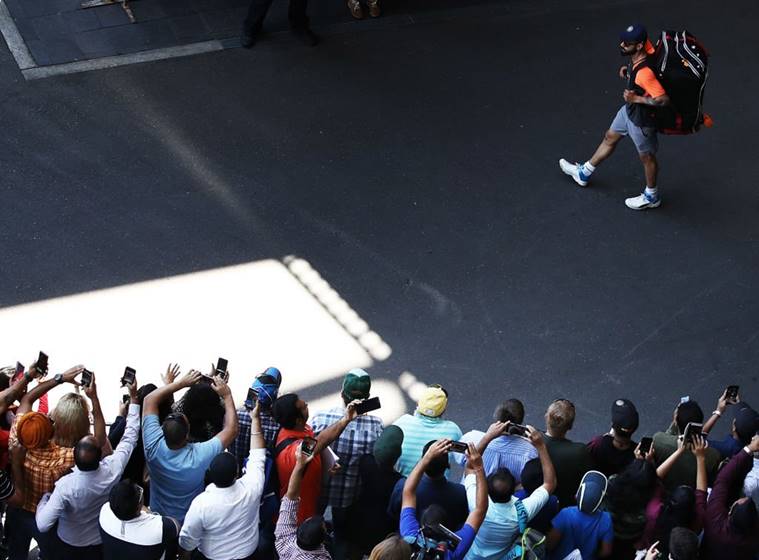 BCCI named a 12-member squad for the 1st Test at Adelaide starting tomorrow. The hosts are in turmoil, at least as far as their batting is concerned and coach Justin Langer has no qualms in accepting the fact that the Indian team seems to be out for blood.
"Mitch Marsh has not been as consistent as he would like and we would like", said Paine at his pre-match press conference.
"We know the talent Mitch has".
"We're taking the opportunity at the moment to actually send him back to play a Shield game, get some more cricket under his belt, knowing at some stage we're probably going to need him".
But the Indians have never won a Test series in Australia and if pace bowlers Mitchell Starc, Josh Hazlewood and Pat Cummins are firing the tourists could be in for another tough time.
Archie Schiller will be part of the squad for the Boxing Day Test match against the subcontinent giants that will start on December 26 at the Melbourne Cricket Ground (MCG).
The new side has three Vics in the top six, with with Harris's opening partner Aaron Finch and Handscomb also from Victoria.
"They got through the Ashes previous year I thought and bowled a hell of a lot of overs", captain Tim Paine said.
Without Marsh's seamers, there will be added pressure on Lyon, the greatest finger-spinner the country has produced, to maintain his exemplary form, which would enable Paine to give his quicks longer breaks between spells.
"It's probably unlikely we'll use the three quicks as much we will this game through the whole series as it wears on".
India will pick their playing XI for the first Test against Australia from the 12 players which was announced on Wednesday.
It is also surprising that India has opted for just one spinner and that is the experienced Ravichandran Ashwin and they have not gone for the wrist spinner in Kuldeep Yadav.
"I think from last time round, I've become more assured of myself, I don't really find the need to prove anything to anyone", he told Macquarie Sports Radio at the weekend.
"We have options there but we'll be backing our bowlers", Paine said.