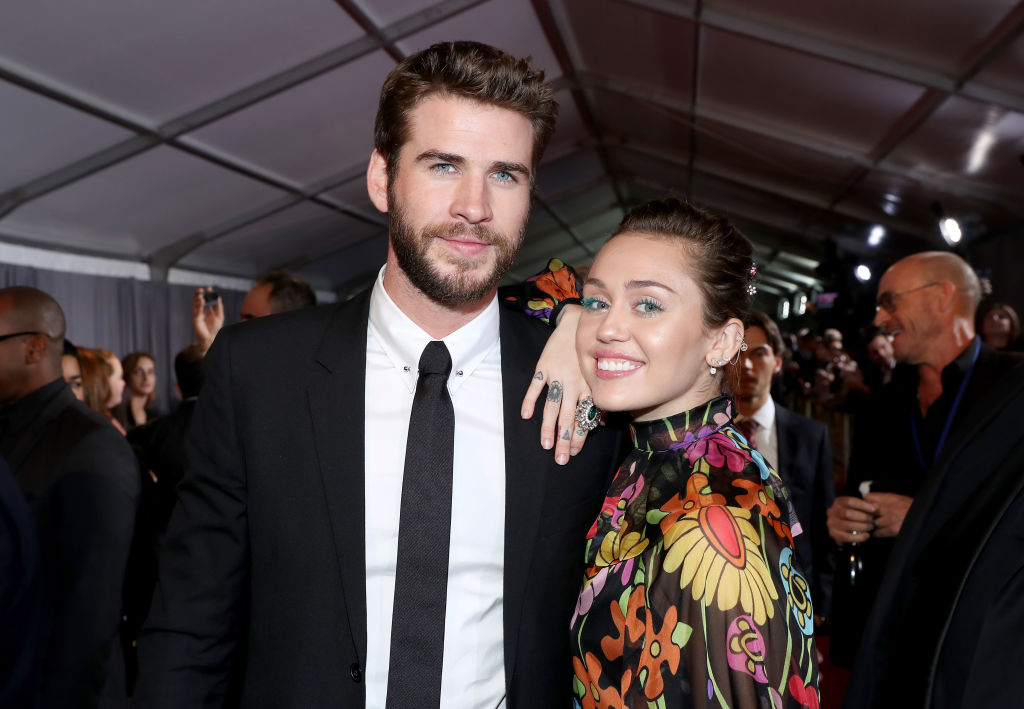 Congratulations are in order for Miley Cyrus and her new husband Liam Hemsworth who tied the knot on December 23 in Australia. Miley Cyrus and Liam Hemsworth are officially married after years of being in an on-and-off relationship. Other photographs on social media show brothers Chris and Luke Hemsworth dressed in matching floral shirts, most likely as groomsmen to Liam. In a second picture, they shared a smooch in what Cyrus called "probably our one - millionth kiss".
At one point he even puts himself in the frame throwing his hand in the air and sticking his tongue out before laughing along with his wife because 'she's just being Miley'.
The intimate ceremony looked to only have the couple's immediate family and close friends in attendance.
Hemsworth also took to Twitter where he shared one of the images from the nuptials, that reportedly took place at their home in Franklin, Tennesse.
They broke up in 2013 but got back together in 2015 and were engaged again a year later.
Congrats to the happy couple!
"Special here comes the bride cyrus/hemsworth remix for 2019".
Fans had speculated the wedding after surfer Conrad Carr posted videos to Instagram of the pair cutting a cake and standing in front of balloons that said 'Mr.
"Many people in Malibu and surrounding areas in California have lost their homes also and my heart goes out to everyone who was affected by these fires".