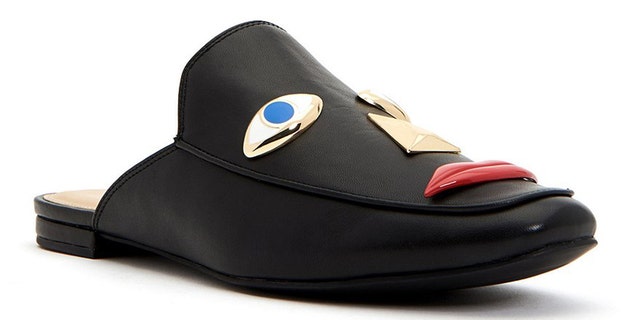 Two styles from Katy Perry Collections - the Rue Face slip-on loafer and the Ora Face block-heel sandal - are now being pulled from stores, according to TMZ. The designs both featured eyes, a nose and lips on them.
Katy Perry is caught up in a blackface row over an offensive pair of shoes from her footwear range.
People have accused Katy Perry's shoes and handbags line, Katy Perry Collections, of designing two shoes that resemble blackface. The singer says she was saddened when she learned they were being compared to blackface and were "immediately removed" from the company's website. Gucci released an $890 sweater that also resembled blackface; the sweater was black and pulled up over half of the consumer's face, sending an extremely negative message.
The styles have since been pulled from United States retail stores Dillards and Walmart. "Our intention was never to inflict any pain". Even singer Masika Kalysha is calling for Katy to answer for this, saying on social media ...
Sources close to the singer tell TMZ that Katy designed the shoes in question, that is part of an entire line of shoes that were never meant to be offensive. "So we just gonna let Katy Perry slide?" And I'm completely sure that people would complain if the shoes didn't have a black version!
Prada came under fire in December for a similar misstep and apologized for bag charms and window displays featuring monkey-like characters with outsize red lips that were criticized as racist.
Gucci has since released an apology in an official statement circulated on Twitter.