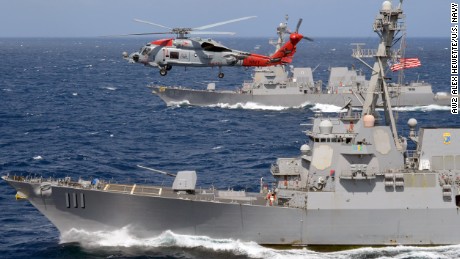 A round of talks at the end of January ended with some progress reported - but no deal and United States declarations that much more work was needed.
Mnuchin and U.S. Trade Representative Robert Lighthizer, who arrived earlier on Tuesday, are set to hold talks on Thursday and Friday with Chinese Vice Premier Liu He, the top economic adviser to President Xi Jinping.
US President Donald Trump has suggested that he might extend the deadline for reaching a trade deal with China beyond March 1st, when additional US tariffs on a wide range of Chinese imports are set to go into effect.
But at the same time, Trump says he's not inclined to do that.
However, White House senior counselor Kellyanne Conway said on Monday a meeting was still possible soon, telling Fox News Channel that Trump wants a deal with China, but it must be "fair to Americans, and American workers and American interests". Officials have said March 1 is a "real deadline" for reaching a deal.
Negotiators from the two countries are meeting this week in Beijing, with US officials pressing China to commit to deeper reforms to a state-driven economic model that they say hurts American companies. China will likely respond by raising tariffs on $60 billion worth of USA goods that it announced a year ago in retaliation.
A growing number of US businesses and lawmakers have expressed hopes for a delay in the tariff increase while the two sides tackle the hard USA demands for major "structural" policy changes by China aimed at ending the forced transfer of American trade secrets, curbing Beijing's industrial subsidies and enforcing intellectual property rights.
Facing an economic slowdown at home, the Chinese government has a strong motivation to address American demands and put an end to the trade war.
China's economy already has shown signs of slowing, while the trade war has shaken the confidence of U.S. businesses, as retaliatory tariffs have raised prices and helped choke off a key export market. "And, absolutely, you know, we've put everything on the table, including IP theft and forced technology transfer and so on".